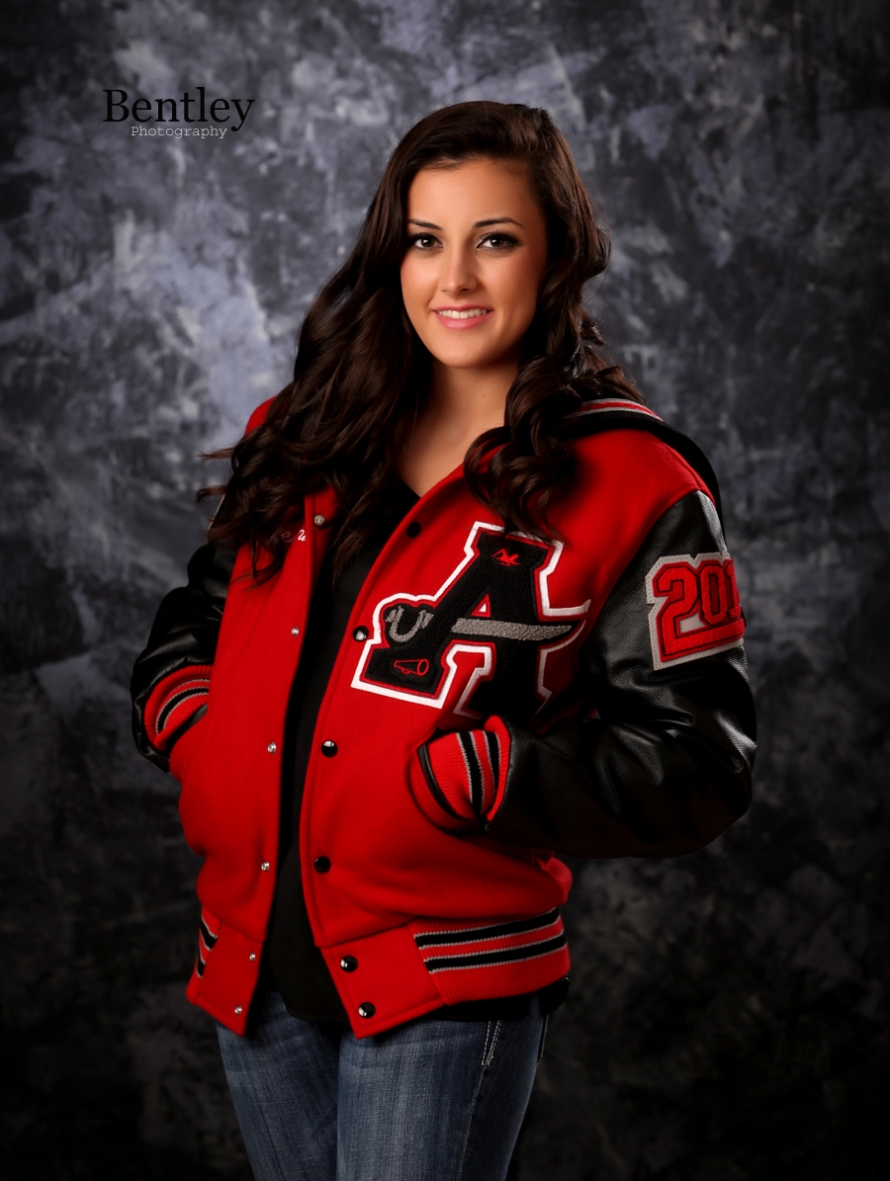 A few months ago we met Madison on one of our Atlanta senior Safari's.  As part of the Safari we went to her high school, Allatoona, for some shots around the football field.  The fun didn't end there, Madison came to the studio a few weeks later for a Studio and Outdoor session and brought her brother and sister with her for a few too.  We had so much fun photographing Madison and getting to know her.  These are just a few of the images from her sessions that are in her album.
So what are some of the things we learned about Madison?  One of the things I learned is that she is a little quiet at first but once you spend a little time with her she is a very funny and sweet girl.  I bet you wouldn't guess this one – she loves to shop, in fact it is her favorite hobby.  Her plans after high school are to attend college, looks like another Ole Miss girl.  Someday she hopes to live on a beach and drive a convertible, good choices since her idea of a perfect day would be laying on a beach all day.  While she may spend a lot with her favorite hobby she won't break the bank when it comes to food, her favorite place to eat is Moe's!
We can't wait to see her brother and sister next year.
Good luck next year Madison!!