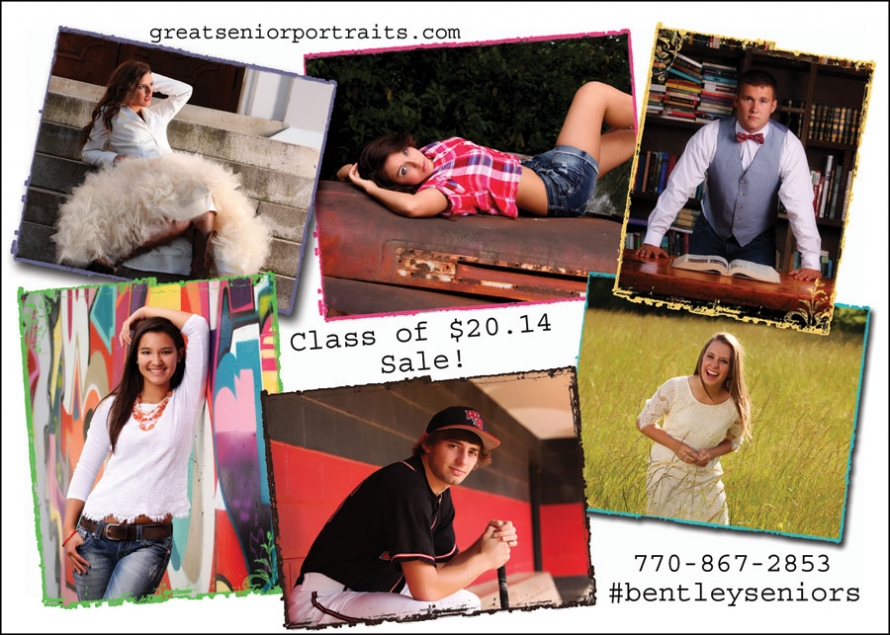 Our last big sale before school starts back has begun!  For only $20.14 you can get a Studio or Outdoor session at Bentley Photography.  Ask how you can add the My Stuff, Road Trip, Athens Safari or Downtown Session too! What do you have to do to get in on the deal?
Call us at 770-867-2853 and tell us you want in on the $20.14 sale and pay your session fee ($20.14).  You have to call before August 2 and book your appointment for anytime before September 15.
Get ready for the best time you have ever had getting your pictures taken!
Sit back and relax knowing that you are going to have a blast and some amazing senior portraits.
Maybe you could even go shopping for some new clothes with all the money you saved!