Do you ever wonder if everything a photographer says about themselves and their studio is what the senior thinks?  A lot of people will say anything to get you to use them, but when you hear it directly from a senior customer it carries more weight.  We ask seniors about how the experience was for them at Bentley Photography and here is what Josh, from the WBHS class of 2017, had to say.
My session was relaxed… the thing I liked best was the variety of poses you did to make mine different from everyone else.  I wouldn't have changed a thing about my session if I were to do it over again.  I would recommend going to Bentley's, they allow you to have different sessions and a variety of poses to get the best senior pictures. – Josh Nerroth
And what do senior parents think about going to Bentley Photography over the school's photographer?  This is what Josh's mom had to say about that.
Our experience was awesome!  I loved that we were not rushed and that we were allowed to enjoy the moments of my son being a senior.  The school photographer was not as personable. We felt like everything was done in a hurry.  The quality of the pictures are wonderful.  Bentleys really brought out my son's personality in each one.  Everything from start to finish was perfect. – Josh's mom
Sounds like Bentley Photography is the place to go for a fun and relaxed session where your personality comes out to shine in your senior portraits.  If that is what you want in your senior portraits give us a call and let us show you "the Bentley difference".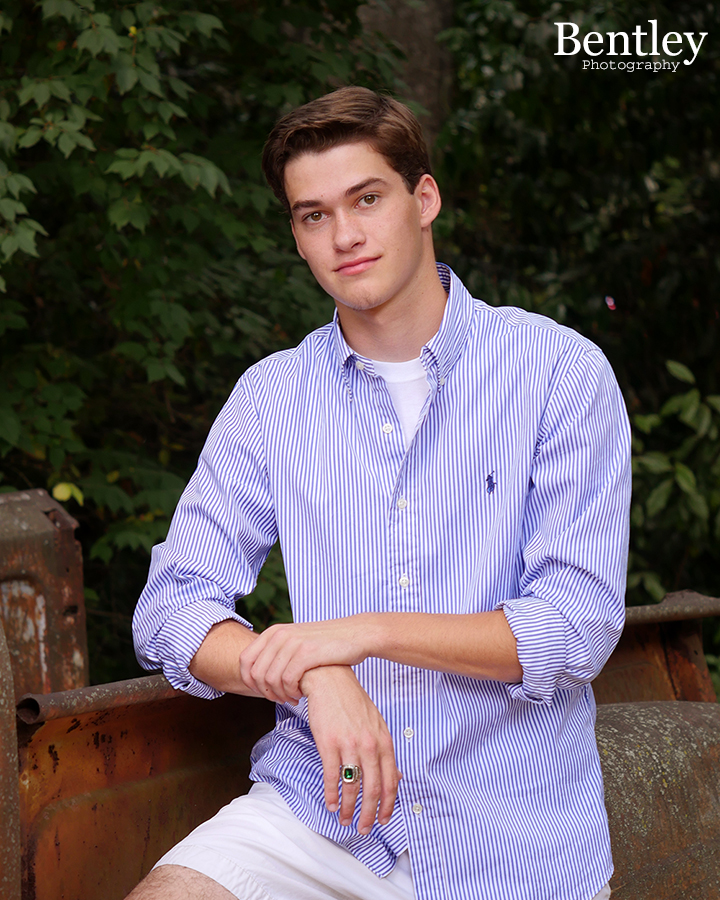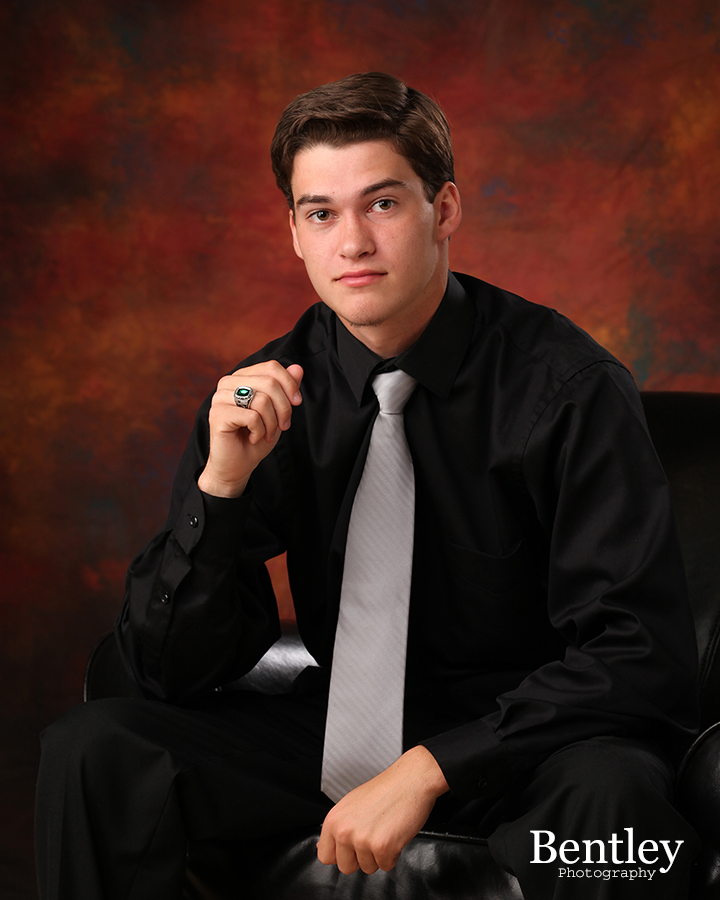 Bentley Photography
Senior Portraits
Winder, Georgia